Unsure of your level in French?
Take our online placement test!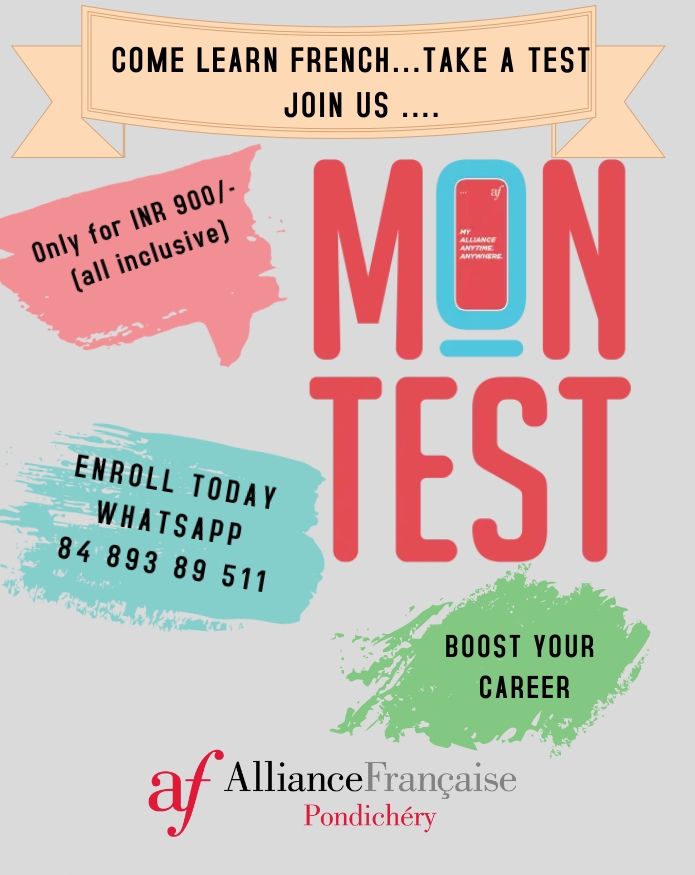 If you are not a complete beginner or learner and would like to receive further guidance on selecting a class level, please select one of the placement tests available below. If you have already passed a DELF exam, you can join directly the next level. Example: If you passed the DELF A1, you can join directly the level A2.1. A copy of your diploma will be required.
Once your purchase is complete, please allow 24-48 hours to receive a link to take your placement test.
PLEASE ALWAYS READ OUR TERMS AND CONDITIONS BEFORE REGISTERING. IF YOU ARE REGISTERING FOR THE FIRST TIME AND ARE NOT A BEGINNER, THE PLACEMENT TEST IS MANDATORY AND ALSO FOR ANY STUDENT WHO HAS TAKEN A GAP OF MORE THAN 2 MONTHS FROM THEIR PREVIOUS FRENCH COURSE/EXAM.