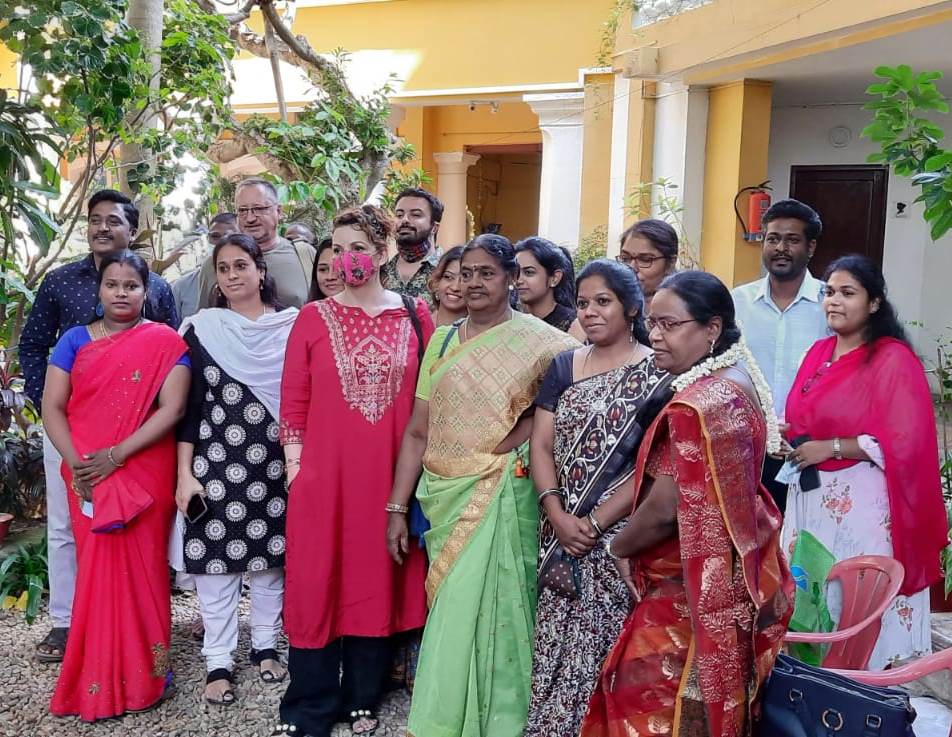 The Alliance Française de Pondichéry is a non-profit, non-political, locally operated organization.  All classes and activities are open to everyone without discrimination on the basis of gender, race, religion, nationality and/or ethnic origin.
At Alliance française, the place of the learner is of primordial importance. Thanks to this approach, learners are able to acquire oral and written communication skills, comprehension and expression skills, through communicative tasks. Learners are active, they develop observation and reflection abilities, all learning strategies which will lead them progressively to autonomy. Our teaching is based on modern, efficient techniques, which encourages self-development and active learning. All our trainers are experts in teaching French and participate regularly in training programs offered by the French Embassy and the network of the Alliances Françaises.
The methods
The Alliance Française always proposes playful and interactive courses, to keep learning French pleasurable as possible. We apply the most recent methods for teaching foreign languages. Our professors have designed specific programs, adapted to each duration of the stays and the student needs, in direct link with the additional activities proposed during the stays. We believe that speaking the language is extremely important when one needs to communicate. We thus chose to limit the number of students. In this way, each one  can express himself/herself in a serious but friendly atmosphere.
The teachers

All our teachers are considered specialists in teaching French as a foreign language. For several years, they have been participating in the excellence of our courses all year round, for students of all levels. Regarding the linguistic stays, they developed particular programs corresponding to the duration of the training courses.
Our Teachers Team
| | |
| --- | --- |
| Mrs. ANTOINE Iroudayamarie | Teacher |
| Mr. CHANEMOUGASSOUNDARAM Madhavan | Teacher |
| Mr. CHRISTOPHER Peter | Teacher |
| Mrs. DANABALOU Magalie | Teacher |
| Mrs. DAYAL Radha | Teacher |
| Mrs. DHARMENDRA Sathiavathy | Teacher |
| Mrs. JANVIER Marie Clotilde Jeanne d'Arc | Teacher |
| Mrs. LIZERON Marie Stainislaus | Teacher |
| Mr.  RATIER Alfred | Teacher |
| Mrs. SIVARAMANE Alarmélou Devi Kavia | Teacher |
| Mrs. ZEAPREGACHE Dayanidy | Teacher |