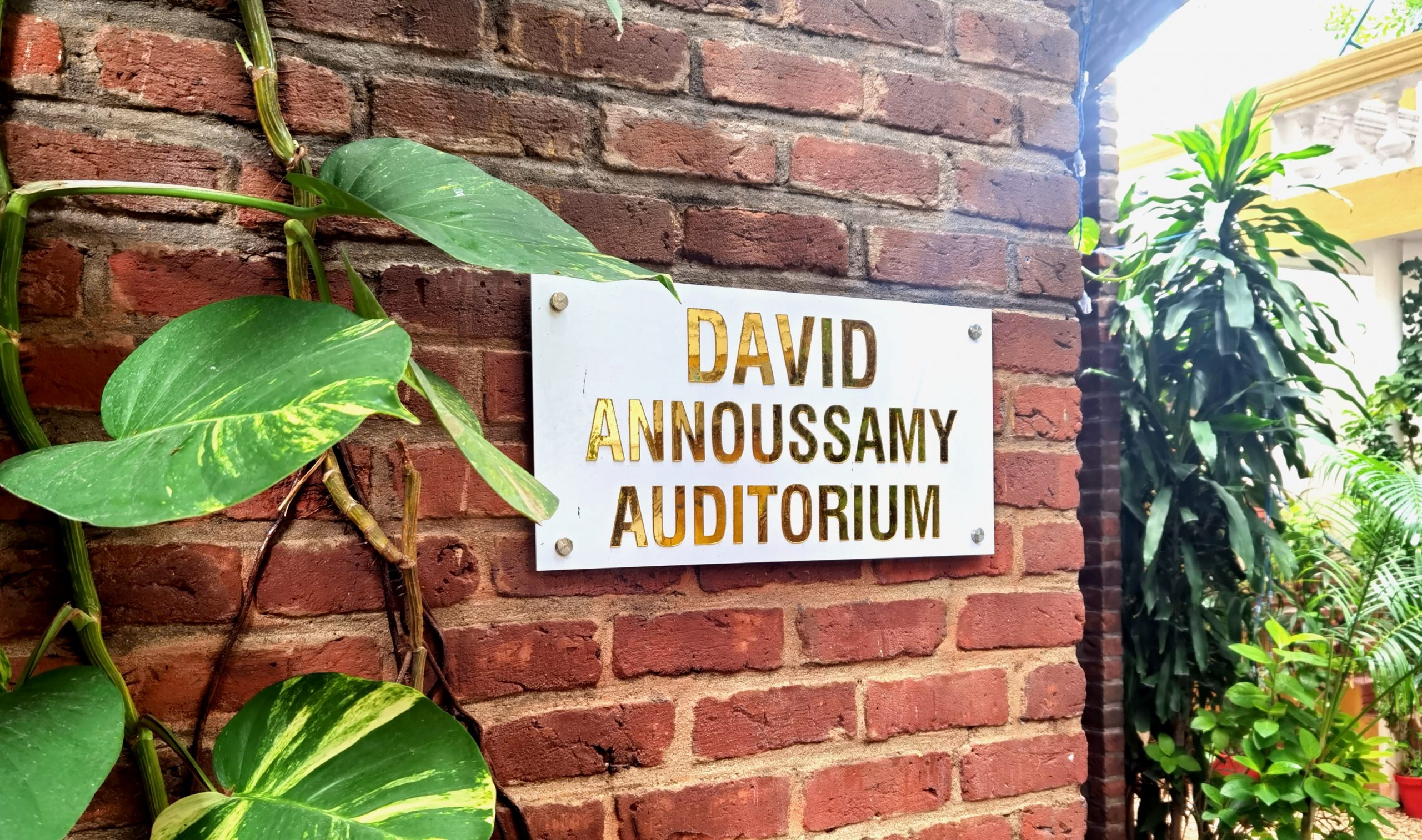 RENTING & USAGE OF DAVID ANNOUSSAMY AUDITORIUM
The management of AFP has decided that the renting, booking and usage of the auditorium will be handled by Saikat BHATTACHARYA (Head – Culture & Communication) and V. Shanmugam (Head – Finance & Administration) from now onwards to avoid confusion regarding its pricing, timings and staff deployment for events.
The committee has fixed the rate for renting the auditorium:
for an entire day to INR 25,000/- (GST inclusive) for events like Bharatnatyam arengetrams, theatrical performances, music al concerts and other types of dance and artistic shows that need a full day of arrangements, sound checks and rehearsals and a full time staff

INR 15,000/- for events like book launches, talks, conferences, debates & discussions that require only a couple of hours of auditorium occupation.
An agreement needs to be signed by the President for each and every private rental of the auditorium.
No booking is valid until the payment has been made in full and in advance of the show date.
Member organizations, partners, sponsors and special guests are exempted from rental charge by the sole discretion of the Management.
You are all kindly requested to strictly adhere to this order and its inception.
If you want to book the Auditorium, please send an e-mail to : [email protected]